Wim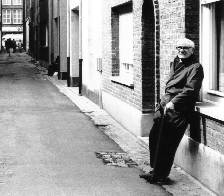 Wim was the first non-belgian DJ that that started to present on Radio Erecta. In Zaamdam, the Netherlands, Wim has his own radio station: ASO.The name ASO already tells a lot about Wim. It stands for antisocial.Wim lacks everything and totaly ignores the regulation about radio stations.
ASO Radio has already been busted a couple of times but, as it should be, after a couple of months ASO started back again.
You can listen to ASO Radio in the Zaancity on FM 97.2 Mhz.
For the moment, ASO doesn't have its own website, but when it is ready, Erecta will link to it.